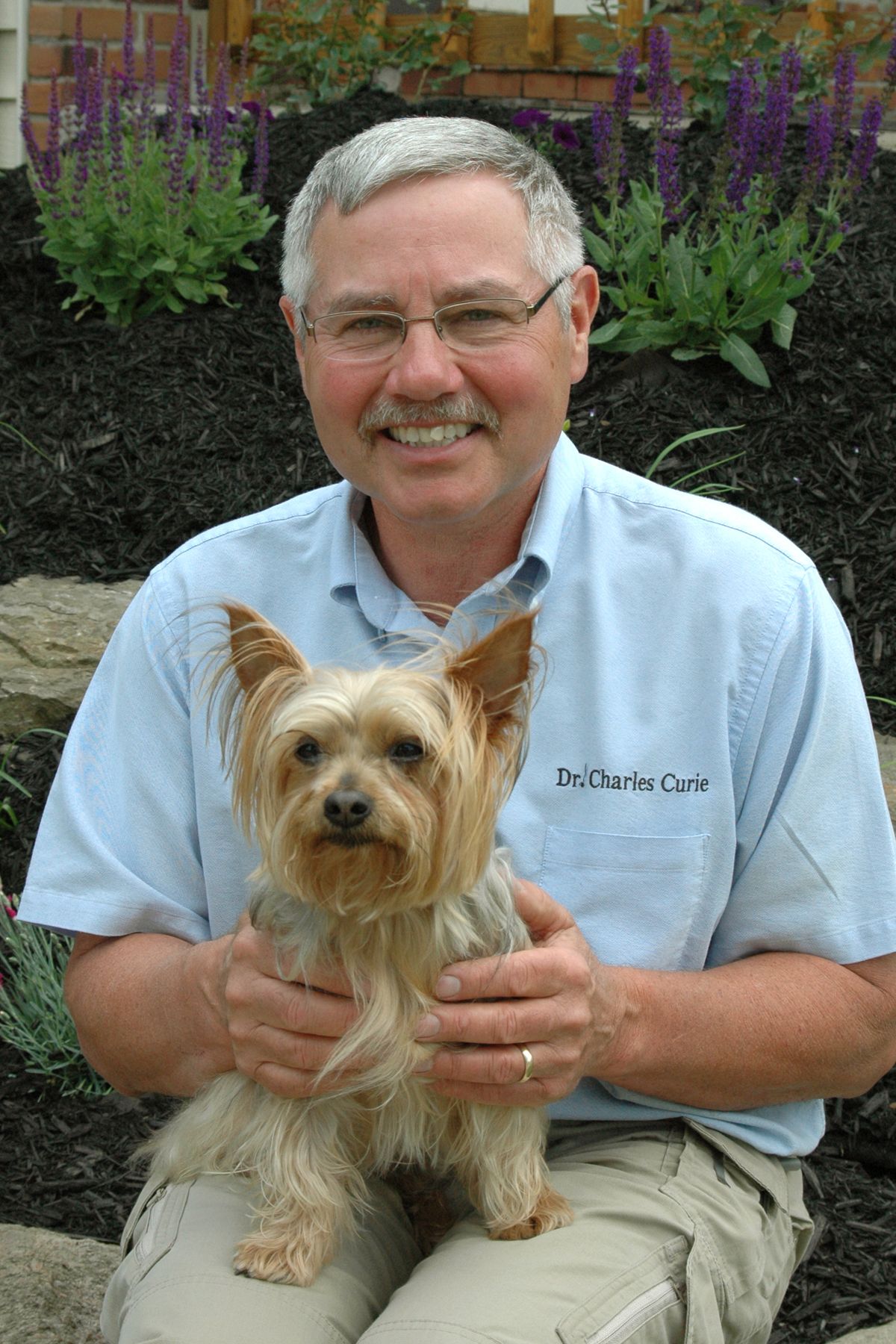 Dr. Charles Curie
Doctor

I am an Ashtabula County native. My family has been here since the 1800's. They came here to farm and raise their families in the beautiful wooded North Country of Ohio. After graduating from The Ohio State University, College of Veterinary Medicine in 1978 I decided that my ancestors had the right idea and I too returned home to raise a family and practice veterinary medicine.

The faculty at OSU bestowed upon me the great honor of being the most outstanding large animal veterinarian in the class of '78. I practiced large animal medicine and surgery almost exclusively for the next 20 years. I had built the Country Doctor Veterinary Clinic in 1983 and my associate veterinarians attended to small animals for many years while I stayed focused on the areas dairy and horse farms.

In 1996 a horse that I was working on attacked me and severely injured my neck. I was forced out of large animal practice and transitioned into small animal medicine and practice management. I love this every bit as much as my large animal days.

Over the years our clinic has evolved from a premier large animal practice into a premier small animal practice which has been nationally recognized for excellence in patient care and practice management.

I truly believe that our incredible staff deserves most of the credit for our success. I have had many amazing people work with me over the years and this has been the greatest pleasure of my long career. If you think about it; a veterinary clinic is just brick, mortar, medicine and equipment. It is the people that set it apart and I have been blessed with the greatest staff on the planet!!

The clients have been wonderful as well. We have over 13,000 clients in our database and I can truly say that it has been a pleasure to know and work with so many people who are dedicated to their animals. We are really in the people business……..the animals don't bring themselves to the Vet! Thankfully through the people, we get to meet and help so many wonderful animals.

In closing, I would like to thank each and every staff member and client both past and present whom have made the Country Doctor and Geneva Veterinary Clinics the outstanding animal health facilities they are today.

"Doc"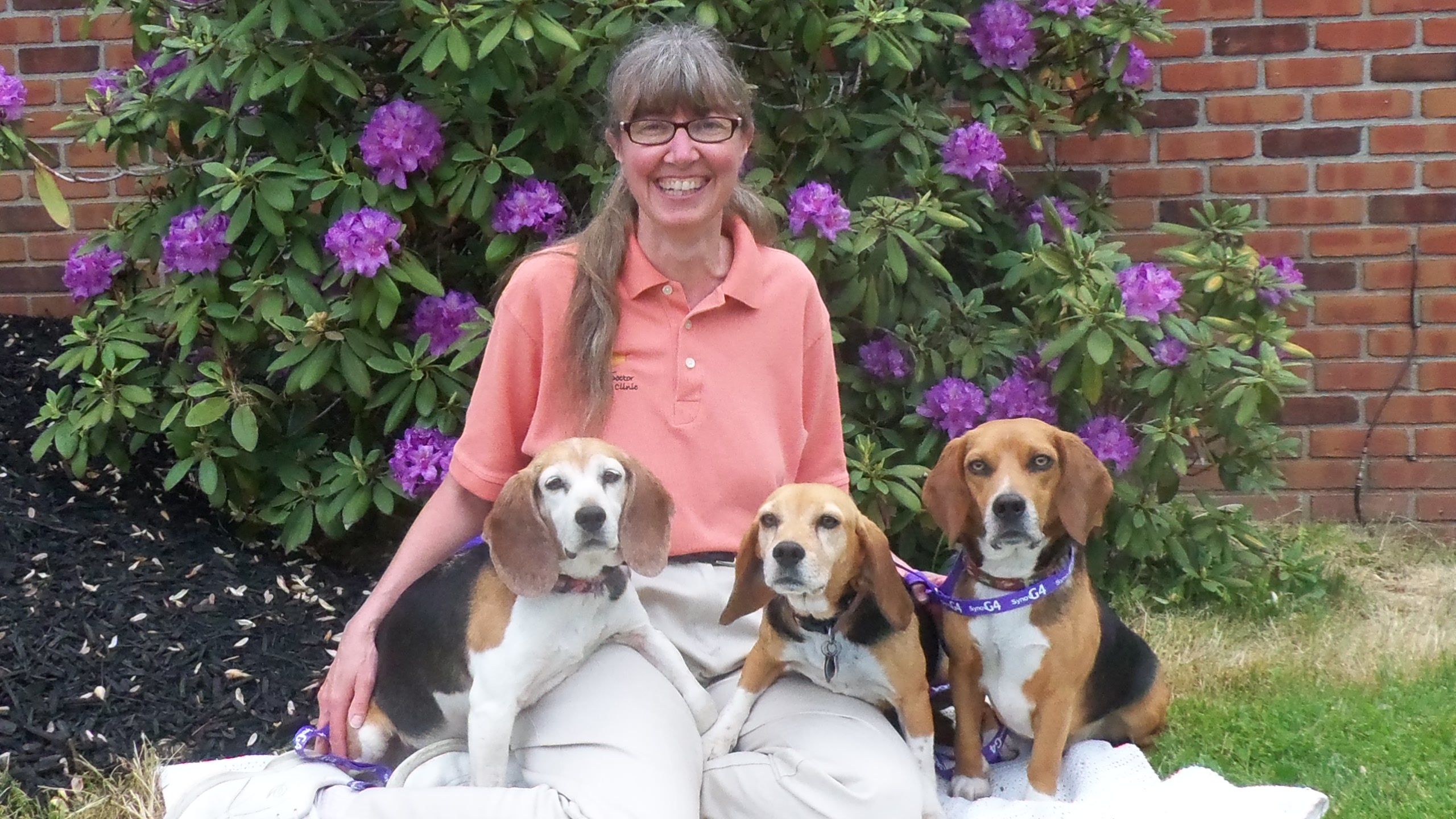 Dr. Diane Veale
Doctor

Hi! My name is Dr. Diane Veale. I grew up in Broadview Heights, Ohio south of Cleveland. After receiving a Bachelor of Science in Agriculture from The Ohio State University, I attended the Ohio State College of Veterinary Medicine and graduated in 1986. I spent three years working at a farm/small animal practice south of Pittsburgh before escaping from Steelers/Panthers territory and returning to Browns/Buckeyes territory. In 1989, I married Mike Hiener, an Ohio State graduate from Marietta, Ohio, and we moved to the Cleveland area. We eventually settled down in Ashtabula County when I joined the Country Doctor team in 1995.

Mike and I live on a crop/vegetable farm in Denmark Township. I also keep a flock of around 30-35 laying hens and I raise around 100 meat chickens every summer. We have three beagles (Lucky, Dottie, Buddy) and three cats (Noel, Friend, and Boomer).

During the school year, junior and senior high school students who are interested in a career in veterinary medicine get to spend one-day observing life at the Country Doctor as part of a job shadowing program. One of the questions I get asked is "What do you like most about your job?". The answer is always the same. I love people and I love animals so what better job could there be than working with animals and people who love animals. I am blessed to spend my working day with the truly extraordinary staff at Country Doctor and our wonderful clients and their pets.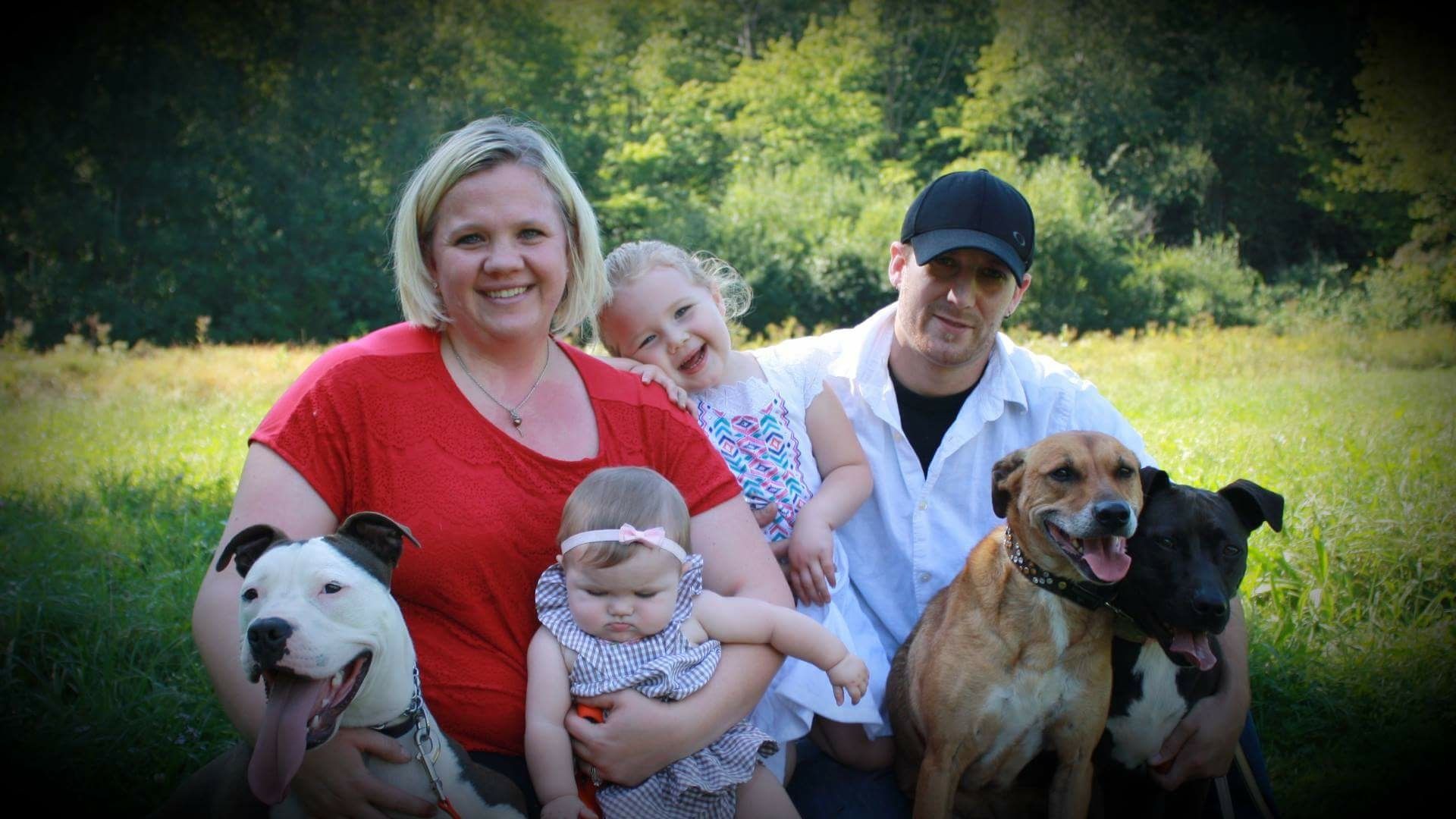 Dr. Marla Hall
Doctor
My name is Marla Hall. I have been practicing veterinary medicine for 7 years. I have a family of seven, two daughters, Anjolene who is 3 years old, Emma who is 8 months old, my husband Adam and our family of three rescue dogs. Mia is a 10-year-old "coconut retriever" who was born under my roommate's bed in vet school in St. Kitts. Stella is a 4-year-old pit bull whose mother died giving birth and her to was close to death when her owners could no longer take care of her. Dutch is a 1-year-old American Bull - Pit mix that came from the streets of downtown Cleveland.
I am an associate veterinarian working at all three beautiful clinics.
I grew up in rural Pennsylvania and after 10 years of schooling and working in other parts of Ohio, I finally returned home where my family and friends remained. I have learned the true importance of real friendship and family!!
Being a veterinarian has been a life long goal for me as I grew up on our family horse farm and participated in 4-H, Morgan Youth and showed/rode Morgans competitively there were many interactions with veterinarians and tending to sick or wounded animals. After high school, I attended Lake Erie College where I obtained my BS in biology while playing basketball and riding on the IHSA team. My next journey was the most exciting when I went to live on the island of St Kitts for 3 years while attending vet school at Ross University. I then completed my clinical year at Oklahoma State before returning to Akron, Ohio where I practiced for 3 years.
Some of my favorite things to do are taking my girls to church, spending time with family and friends, horseback riding, cooking/baking/canning and gardening.
In veterinary medicine, I am passionate about nutrition, preventative care and blending therapeutic essential oils with modern medicine. I have gained great new knowledge and experience with essential oils by using them on myself, my family, and my pets as well as many online references and some great desk references. I love a challenge of solving difficult cases and helping those without a voice be heard.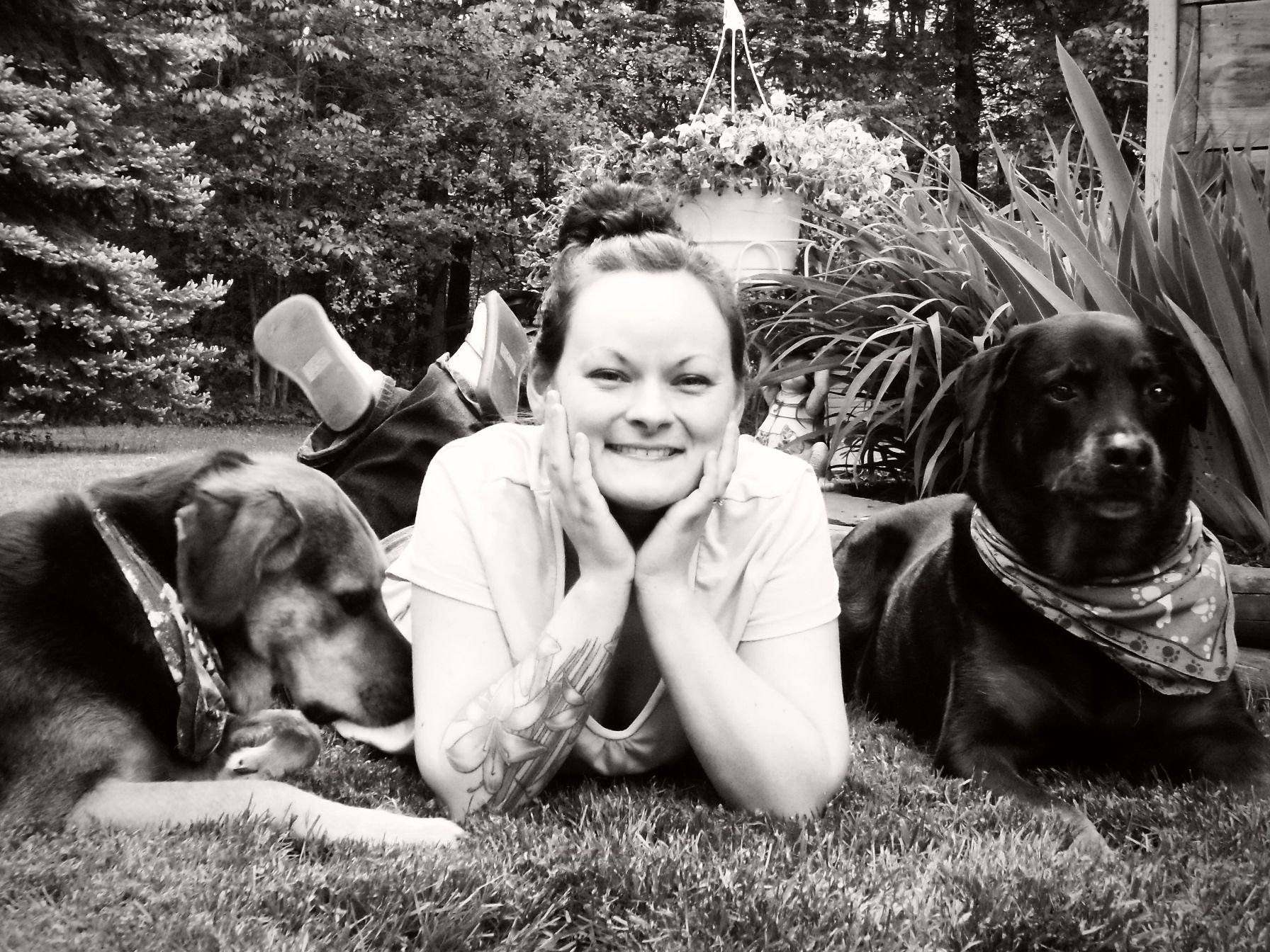 Ashley Parker
Veterinary Assistant

Hi - My name is Ashley. I have been a member of the Country Doctor team for a little over 12 years now. I am forever grateful to Dr. Curie and Dr. Veale for the unique opportunity they have given me. Although some days have moments if sadness, it's the happier moments that make everything worth it. This is an amazing field to pursue if you have that special love for animals that all of us here share. I've actually been attending online classes since 2007. For the first 5 years, I was enrolled in Cedar Valley's Distance Education Veterinary Technology Program. In 2012 I transferred my transcripts to Penn Foster to start the on-line education journey once again. My future plans include earning my associate's degree as a licensed veterinary technician and to continue being a valuable asset to the Country Doctor.

A little bit about myself: I grew up in Andover, OH and attended Pymatuning Vally local schools K -12th grade. I graduated in 2001. I am exteremely family oriented. Family means the world to me. My husband Tom and I have quite a variety in our family. Our precious baby boy "Dawlton Stihl Parker" was born on December13th 2011. He is such a character!!! He is our world! Now if I could only talk the ole' hubby into having just one more! With all of our furry kids, I guess I can see why he doesn't want another baby just yet. The furry babies include: our Rottie "Rubicon", our Coondog "Bogg",a recently adopted Pit Bull Mix "Walter" - our kitties: "Opy", "Whiskey", "Elektra","Tiny", & "Olive". Some of their cute pics are posted our website under the "staff pets" link. The webiste is extremely informational. We are always adding data to keep our clients up to date on all the news. If you have any question please don't hesitate to call the clinic and ask for me. I would be more than happy to assist you in any way I can. Or just stop in and meet us all in person!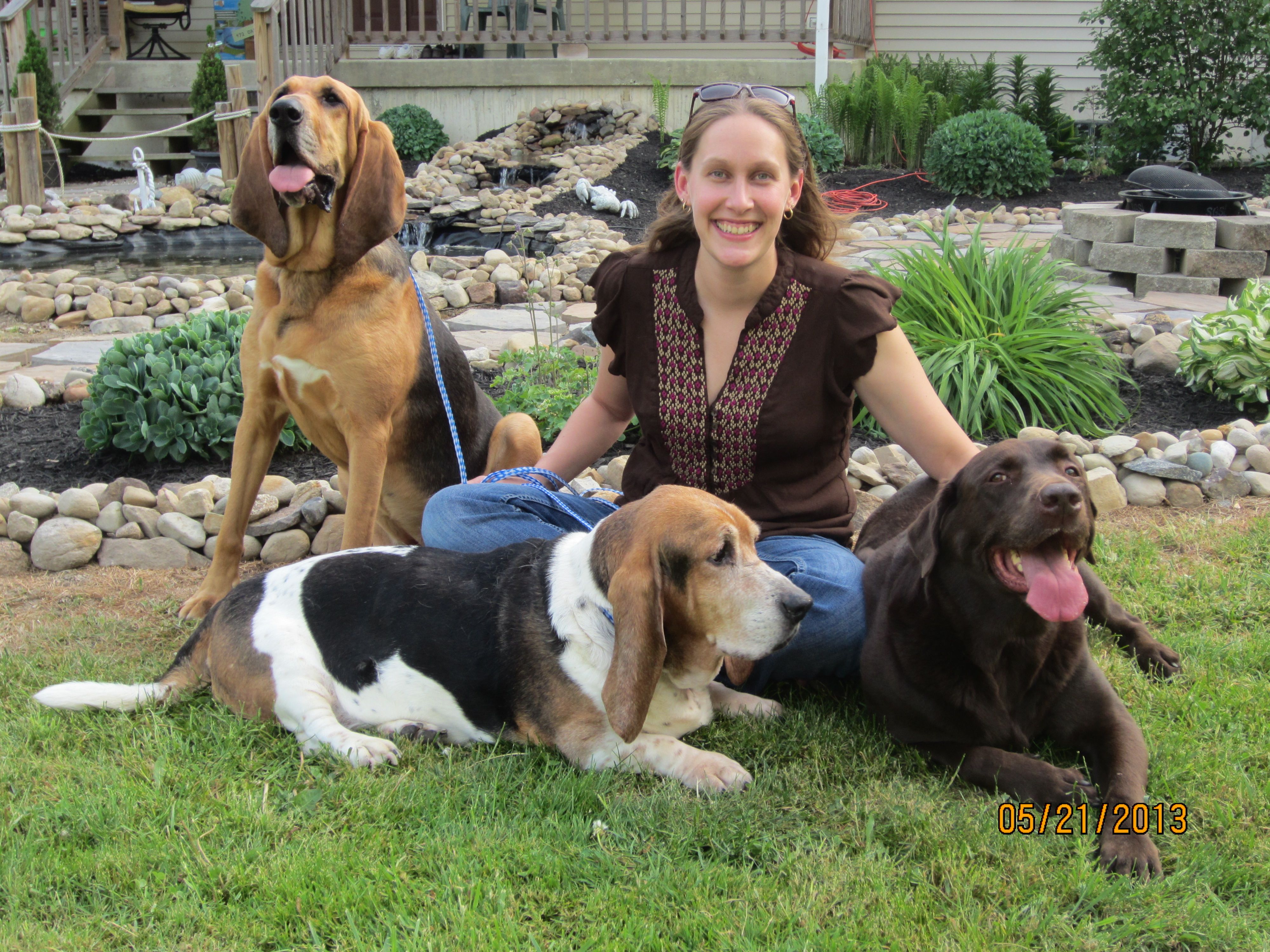 Carly Myllymaki
Veterinary Assistant
Hello, I'm Carly. I am one of the veterinary assistants here at Country Doctor. I have been here for 11 years. I have five previous years experience as a veterinary assistant. Currently, I am enrolled in on-line classes with Penn Foster College to achieve my Associates Degree in Veterinary Technology. It is great to have a position that gives me such an opportunity to continually expand my knowledge and skills. I am so thankful that I have a career that allows me to care for animals.

I grew up on a small farm in Austinburg, we had pigs & cows. We have also bred and raised Labrador Retrievers . As a child I was involved in 4-H, each year I took a project to the fair. My childhood had a lot of influence on the career I have chosen.
My husband Jason, son Dylan and I live in Plymouth Township, we have lived there for 8 years. We have a crew of four legged babies too. We have 3 dogs, "Remington" our Chocolate Lab, "Kimber" our Pit Bull mix and "Dixie" our English Springer Spaniel. Our cats are "LaMont" and "Wookie". We also have 2 fish aquariums and an ornamental garden pond with goldfish.
I look forward to with working with you and your pet when you visit the office.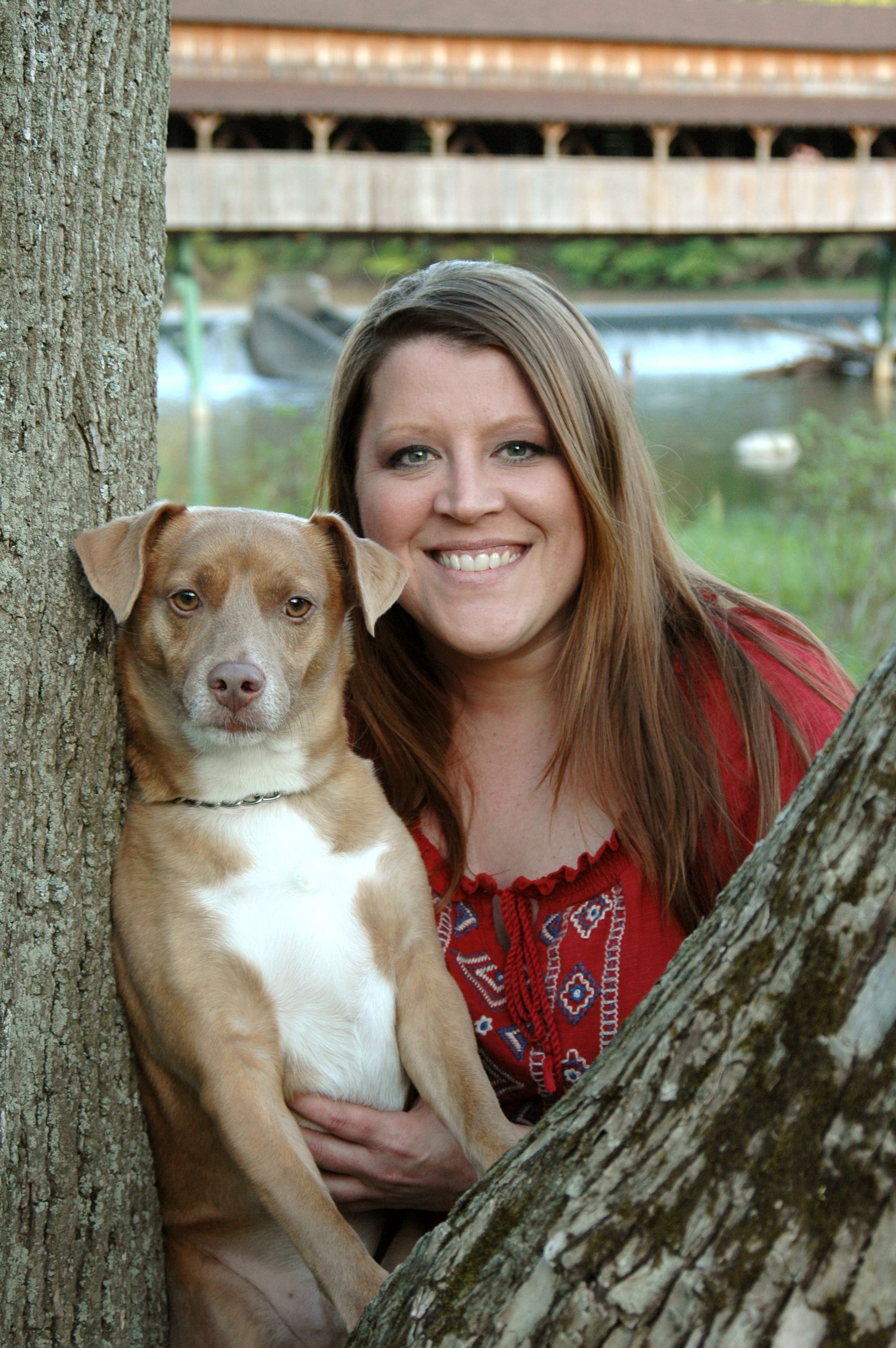 Sarah Hoyle
Veterinary Assistant
Hello, I'm Sarah and I am one of the veterinary assistants here at Country Doctor Team. I've been here for 5 years. I was born and raised in Ashtabula, and in 2002 I moved to Fort Myers Florida. I spent ten years there before moving back in 2012 to be closer to my family. I'm currently taking online classes to obtain my Associates Degree in Veterinary Technology and will graduate in just a few years.

I have 2 "fur babies". Cooper my dog and he's spoiled rotten, I rescued him from a shelter in Florida in 2010 and he's been my best friend ever since! My newest addition is my cat, Oakley. She was a stray that ended up in my woodpile and I fell in love with her, now she has a forever home.
I'm looking forward to helping your pet live a long healthy life.
Missy Meeker
Veterinary Assistant
Hello, I am Missy. I joined the amazing team at Country Doctor in July of 2015. I am a graduate of Conneaut High School and I also attended Great Lakes Institute of Technology where I graduated with honors in 2012 from their Veterinary Assistant program. I was born and raised in Conneaut. I enjoy being by the lake and love to spend as much time as I can jet skiing or at the beach with my two dogs, Beaux and Baxter. I also have 6 cats, a bunny, and fish. They all keep me pretty busy when I am not at work.
I look forward to meeting you and your pets!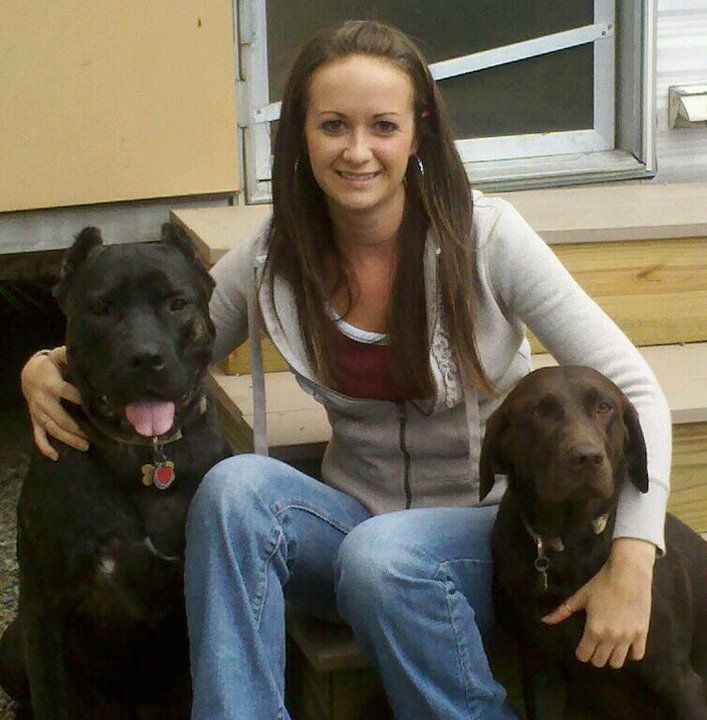 Nicole Meister
Veterinary Assistant


Hi, I'm Nicole. I am one of the veterinary assistants here at Country Doctor. My husband and I moved out to Ashtabula County in 2014. I came to this clinic with years of previous experience at a veterinary clinic located in Lake County. After having the opportunity to stay home with our daughter for her first year, I realized how much I missed the Veterinary field and helping care for animals.
I live in Rome with my husband Joe, daughter Madison, and step-daughter Kaylee. We have "Beretta" our Cane Corso, "Diesel" our Chocolate Lab and "Jaden" our house cat. When I am not working, there is not much that can keep me and my family indoors. Spending time outside four-wheeling or taking our dogs out to our pond are few of the many things that keep us busy during our few warm months we get.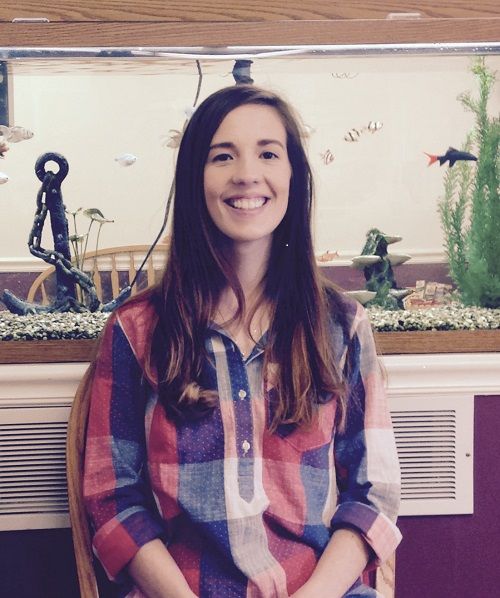 Caitlyn Hamilton
Receptionist
​​​​​​​
Hello, my name is Caitlyn Hamilton, and I am the receptionist here at Country Doctor. I am new to Country Doctor and to Ashtabula County. My husband grew up here and after attending Ohio State we returned to the area to settle down.We have 2 dogs, Remmi & Mowgli, 1 cat, Maxine and a small beef cattle herd that keeps us busy when grain farming doesn't. I grew up on a dairy farm where my passion for agriculture and the animal industry started.! I have grown so much since starting here, and look forward to being the trusted face of the front desk!